Tony Dannon - Tony Dannon Accordion Virtuoso
"Tony Dannon Accordion Virtuoso"
(March 24, 1924 – April 12, 2011)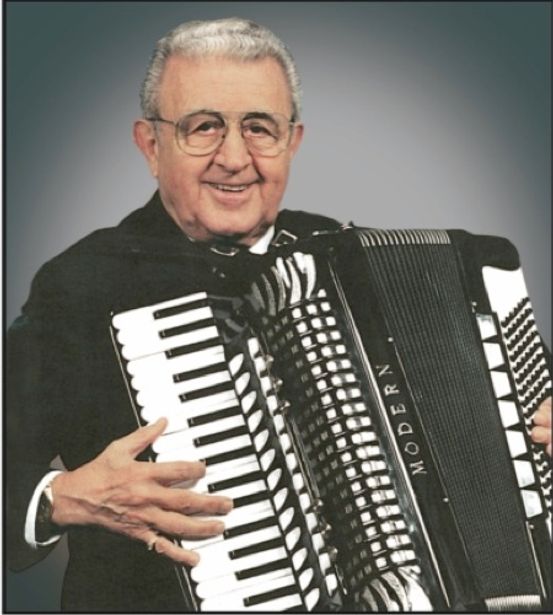 Joe Recchia's uncle Tony Dannon was the ultimate musician, entertainer, composer, arranger, music coach and teacher.   As an internationally acclaimed jazz virtuoso, he played club dates in Detroit, Chicago, New York City and many other major cities across the United States, Canada and Europe.
Born in Villa Latina Italy, Tony started playing at the tender age of three.  His God-given talent was recognized by his father (himself an accomplished accordionist) who started to provide lessons to his son and later Tony began studies with the great Pellegrini.  Taught by these outstanding musicians and with much hard work and dedication, (practicing 5-6 hours each day, including an occasional slap on the hand by his father), rendered an accordionist who is considered to be one of history's finest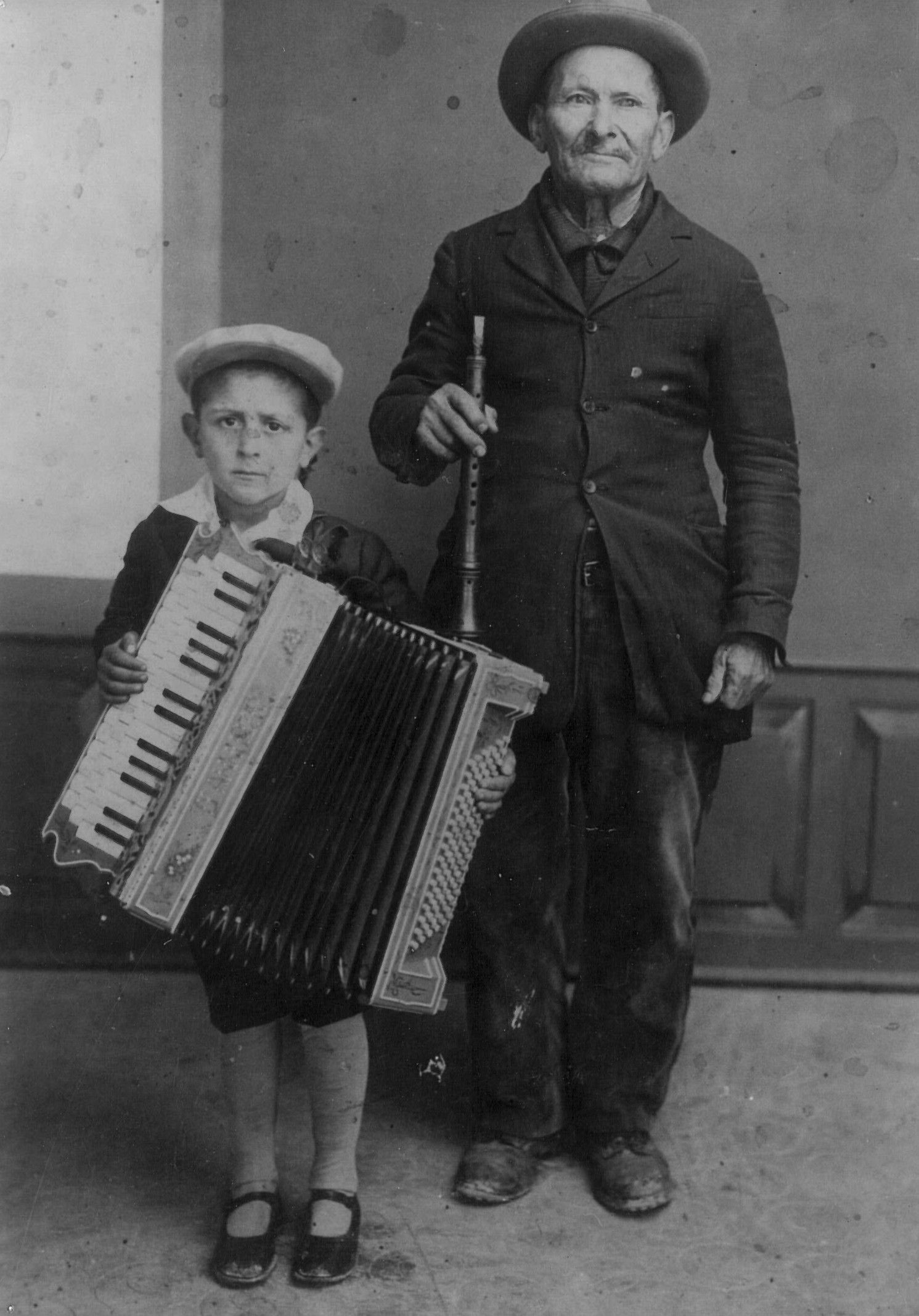 After Tony and his family came to the United States in 1936, Tony's father Agostino D'Annunzio was a big influence as he was frequently hired by Henry Ford to entertain guests at the Ford Mansion in Dearborn, Michigan and was labeled as the "Famous Accordion Player of the Ford Motor Car Company".
Tony, like most men of his day, proudly served in the armed forces and during WW II he entertained homesick soldiers, putting smiles on their faces and lightened their steps and hearts.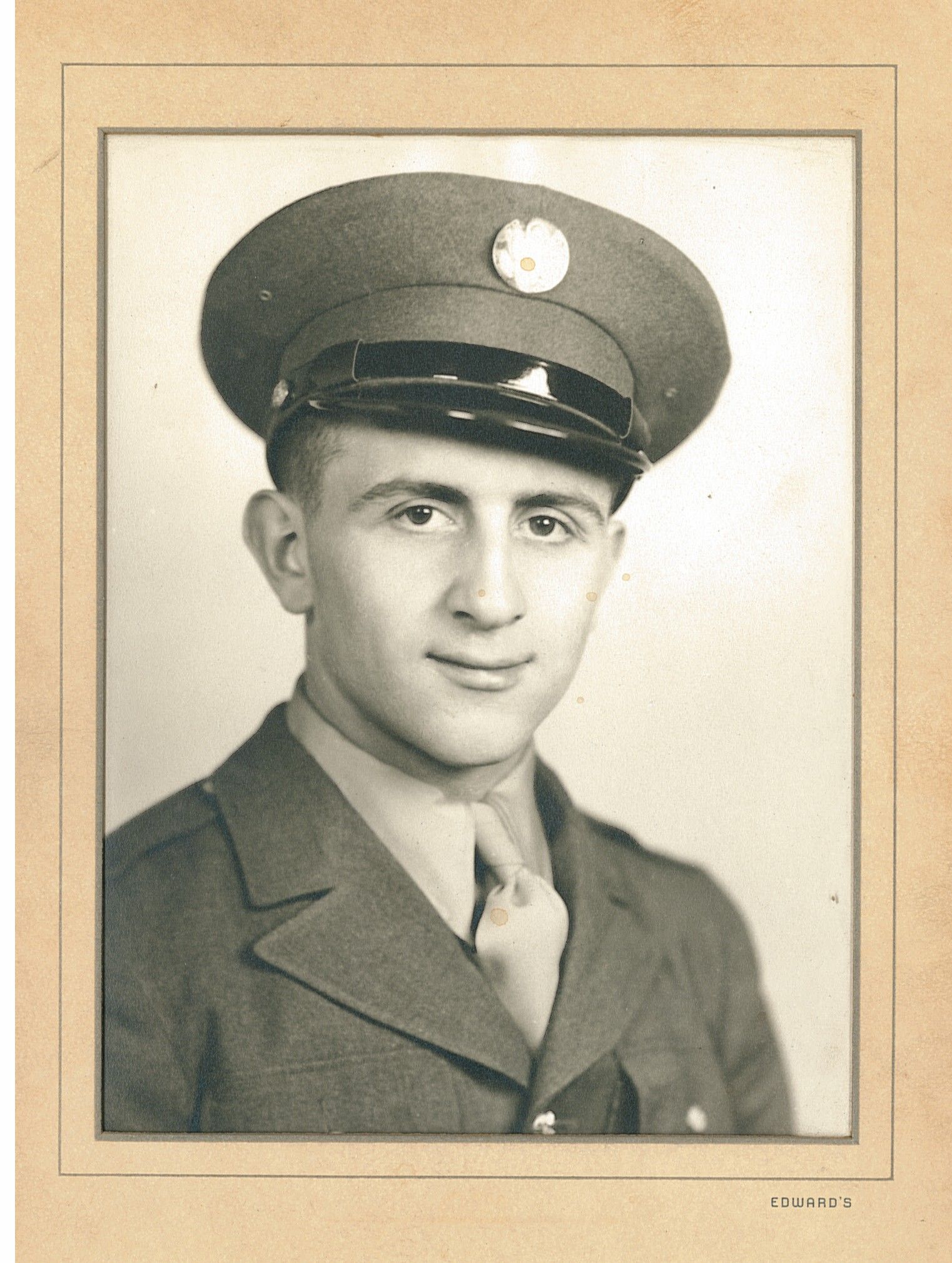 Emerging from military service he returned home and in the late 1940's began his very first job, teaching the accordion for the famous Gus Zoppi Music Studio.  In the early 1950's he opened his own accordion studio with Mike Morreale.  Tony also collaborated with both the Excelsior and International Accordion manufacturers as a spokesperson and performer for the brands.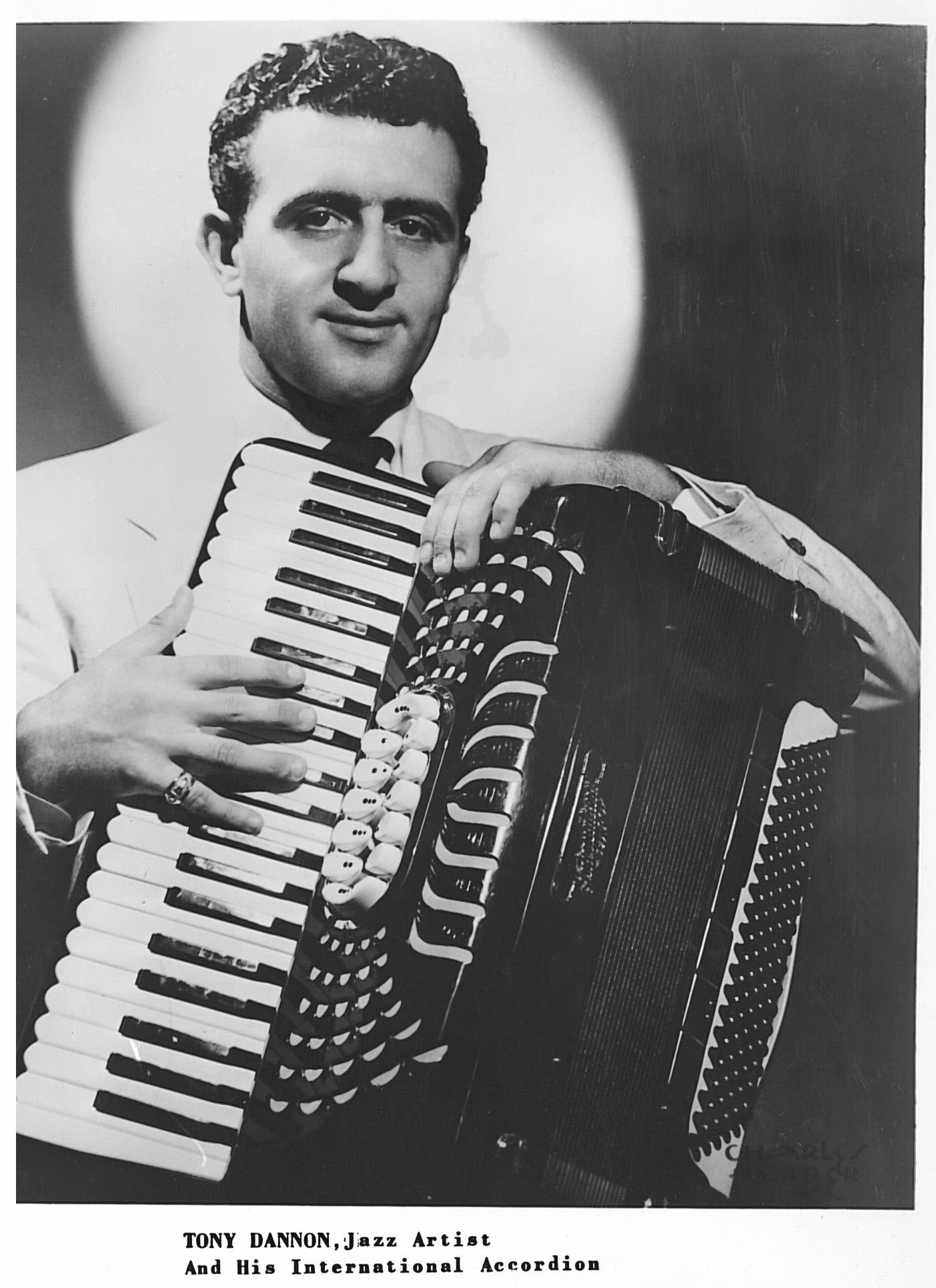 During the late 50's, Carnegie Hall was another stop for Tony while in New York City, where he performed an integal part of the "Great Accordion Artist Series" which included Charles Magnante, Carmen Carrozza, Angelo DiPippo, Myron Floren and the Tony Dannon Combo.  A photo of these greats are now a part of the Carnegie Hall Rose Museum exhibit in New York City.
In 1957 Tony Dannon and his business partner Oliver Petrini opened the "Modern Accordion Studio".  With much hard work the school achieved had 1,000 students who were studying the accordion on a weekly basis.   Modern Accordion Studios earned a reputation as the largest Accordion Studio in the United States and students would travel from other states and Canada to get a lesson.  The studio was well known as "The School of Champions".  Students competed and would dominate many local and national competitions always bringing home a large collection of trophy's.  At one time Tony had 22 family members that would sing and play a variety of instruments (mostly accordions) at our family gatherings.  I can tell you growing up in our family were filled with very fond memories always centered around plenty of great music!

"Tony was the father of the accordion movement in Detroit, The whole country respected Detroit accordion players because of Tony's innovative teaching techniques, he genuinely cared about his students and the instrument." said longtime friend Joe Cairo (Accordion Historian and the current house accordionist for the Venetian Resort Hotel Casino in Las Vegas).  
Besides giving lessons, the duo sold custom built "Modern" accordions which were designed and hand-crafted in Castelfidardo, Italy by the renowned Borsini Accordion Factory.  A wonderful tribute of Tony Dannon & Ollie Petrini can be found proudly displayed at the Borsini Accordion Factory showroom today.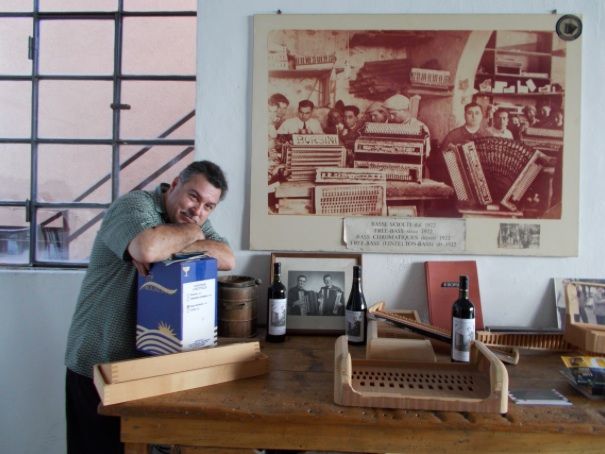 Acclaimed as a jazz performer, Tony was a prolific composer of all genres of music, with nearly 2000 musical & orchestral publications.  "Tony and I met in the 40's and became very, very good friends and he is a really fine Accordion Player" said Art Van Damme, legendary Jazz Accordionist.   Tony and Art collaborated and published two successful instructional jazz books.  Tony also wrote many other works published by Pietro Deiro now available through Deffner Music Publications.  Many of his find jazz arrangements can be found through his publisher "Barvin Publishing" Rome, Italy.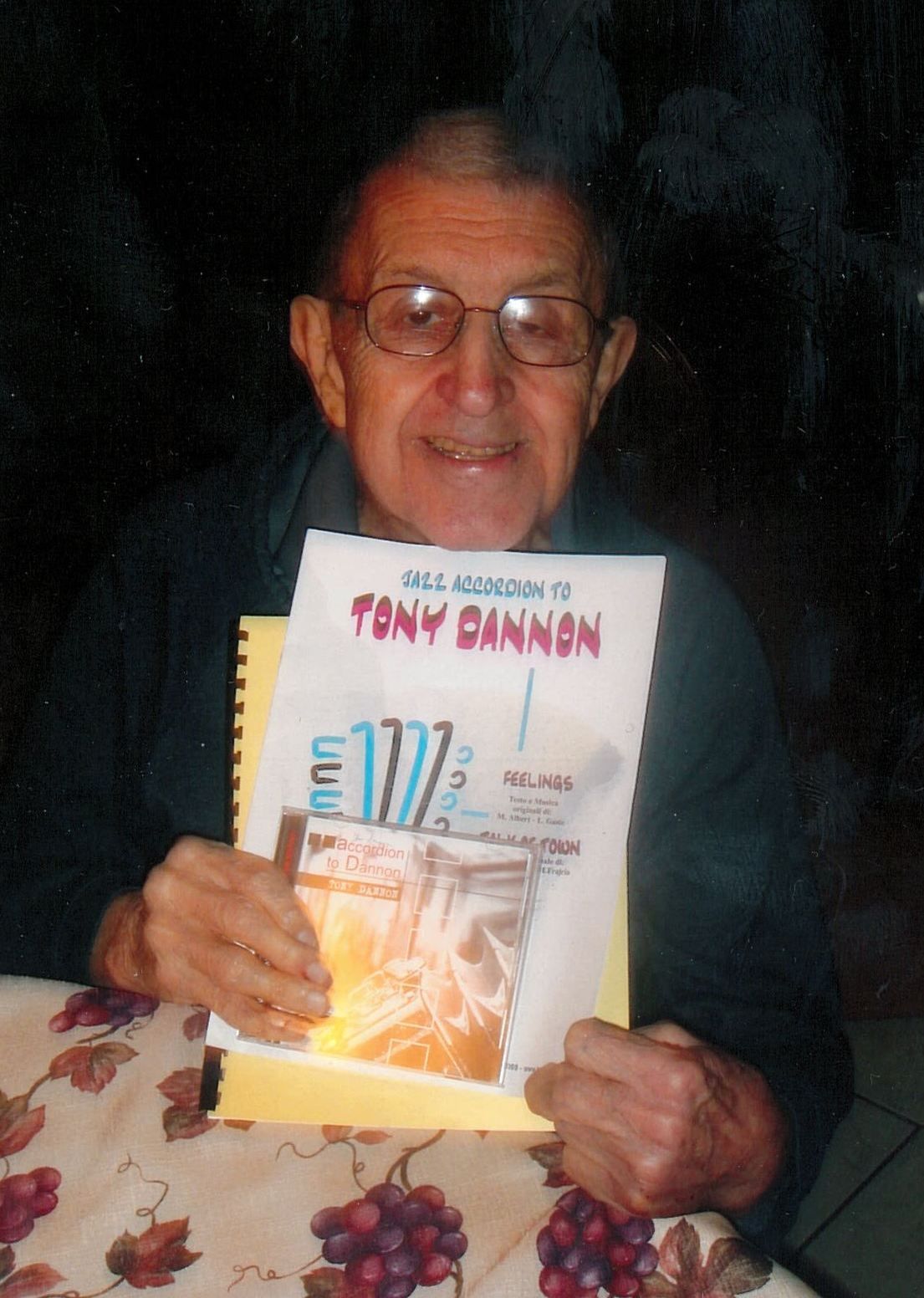 Tony Dannon continued to perform in Metro Detroit with his accordion trio's, quartets and ensembles at Italian restaurants and night clubs, including a 12 year run at the famous Lido's on the Lake in St. Clair Shores.  "I would often sit in awe as his fingers fluttered over the keys," said Linda Reed, president of the American Accordion Association.  "He knew how to make an accordion talk." 
TV and Radio was also part of his repertoire as he also spent time as a house musician with WXYZ-TV, performing on locally produced shows.  They included the late night "Soupy Sales Variety Show", the "Tom-Tom Matinee" and "The Michigan Barn Dance" as well as the "Italian Night Life" out of Windsor, Ontario.  When Bobby Vinton toured Michigan he chose Tony to accompany him at his concerts.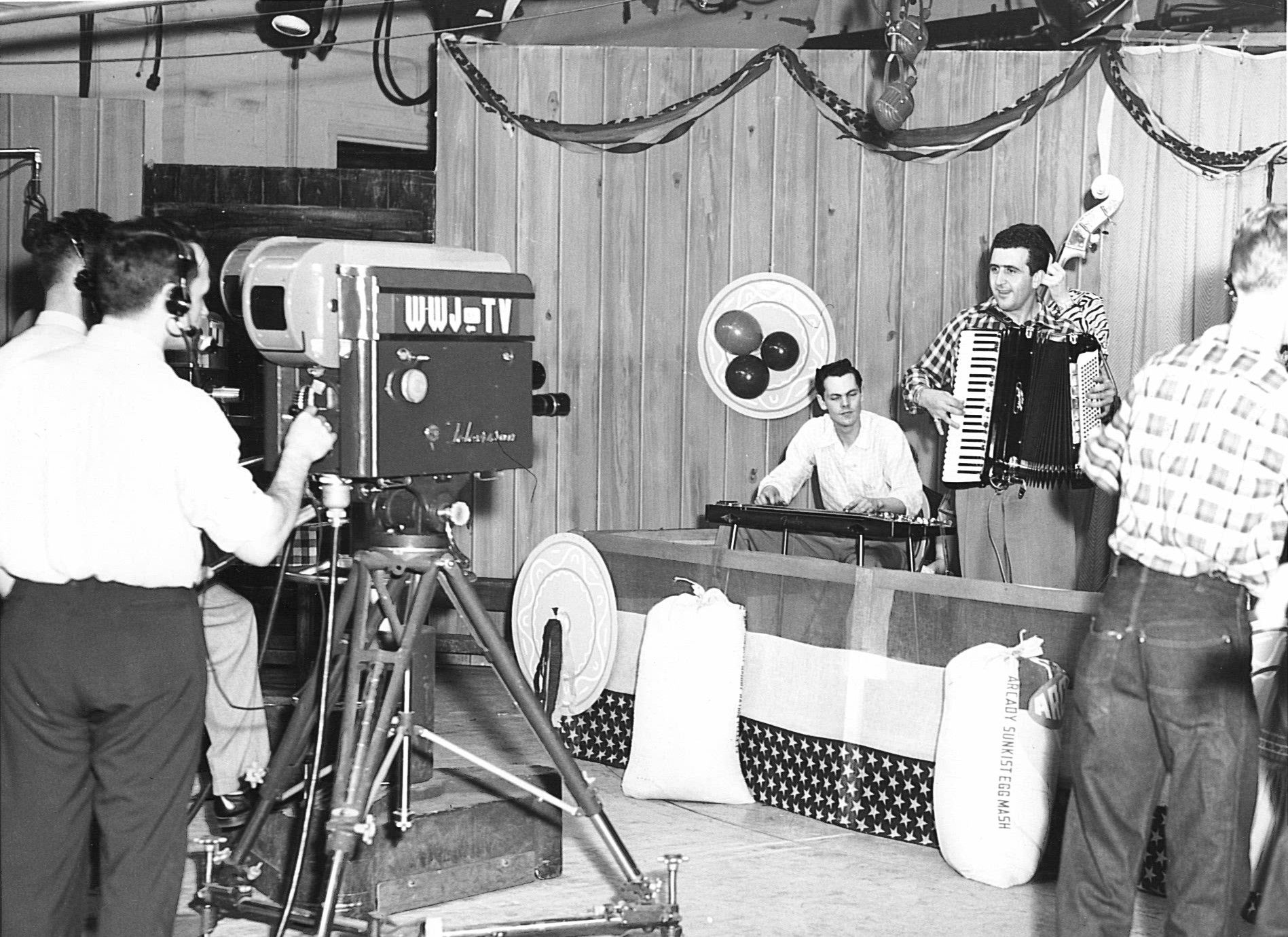 "Some of the famous personalities and musical greats Tony performed with through his distinguished career included Benny Goodman, famous operatic tenor Jan Peerce, Arthur Godfrey, Billy Farrell, Tony Martin, as well as the Di Mara Sisters. "Tony also played an accordion trio with Lawrence Welk and Myron Floren", said former student and world-renowned classical accordionist, Peter Soave.  He has also released several jazz and ethnic recordings and performed with many fine musicians such as….Peter Soave, Joe Cerrito, Julien Labro, Frank Morocco, Art Van Damme, Eddie Monteiro, Kenny Kotwitz, John Shollak, Charles Magnante, Alian Musichini, Tony Motollo, Ralph Armstrong, Johnny Trudell, Bill Cario, Aaron Caruso, The Gaylords and countless others.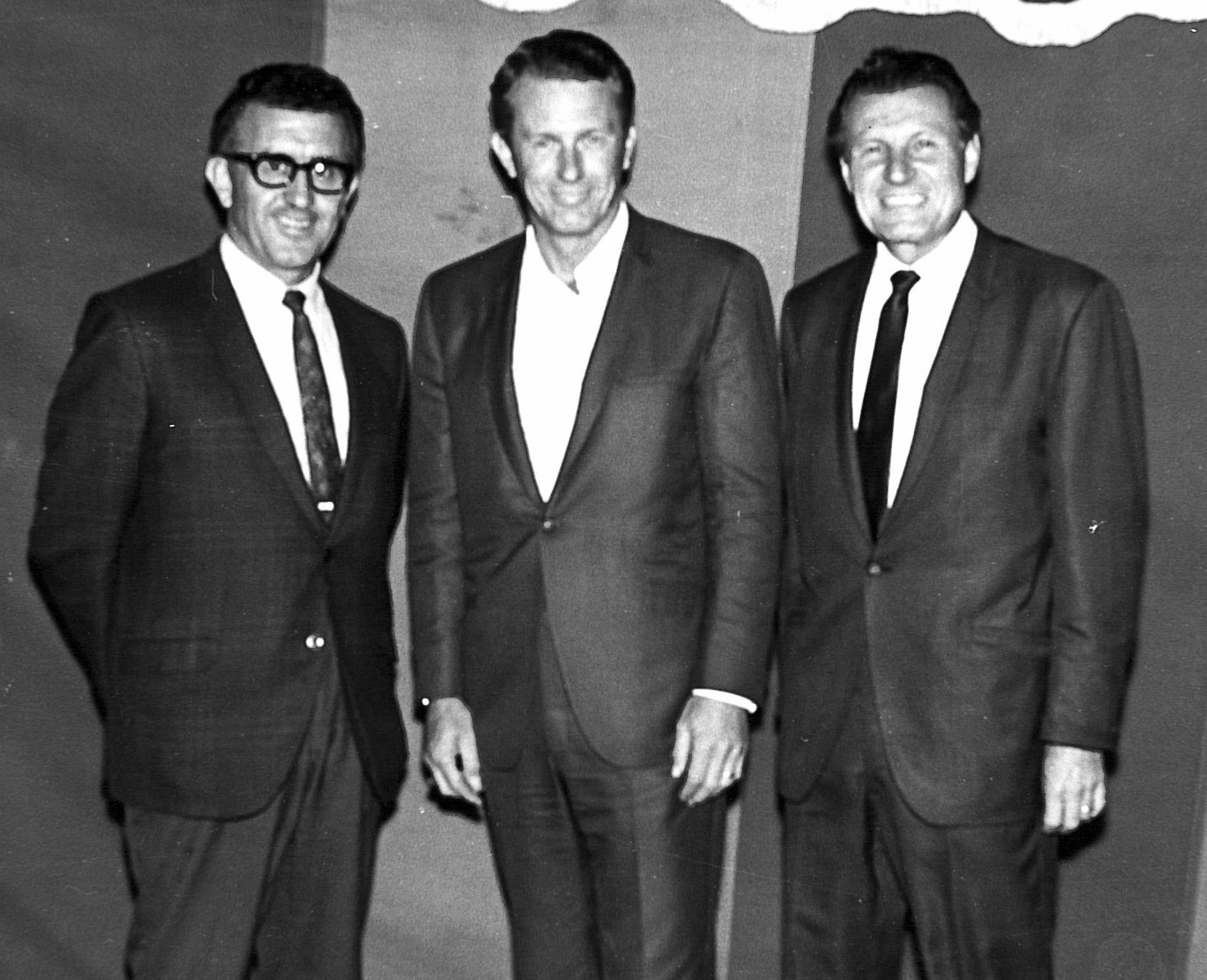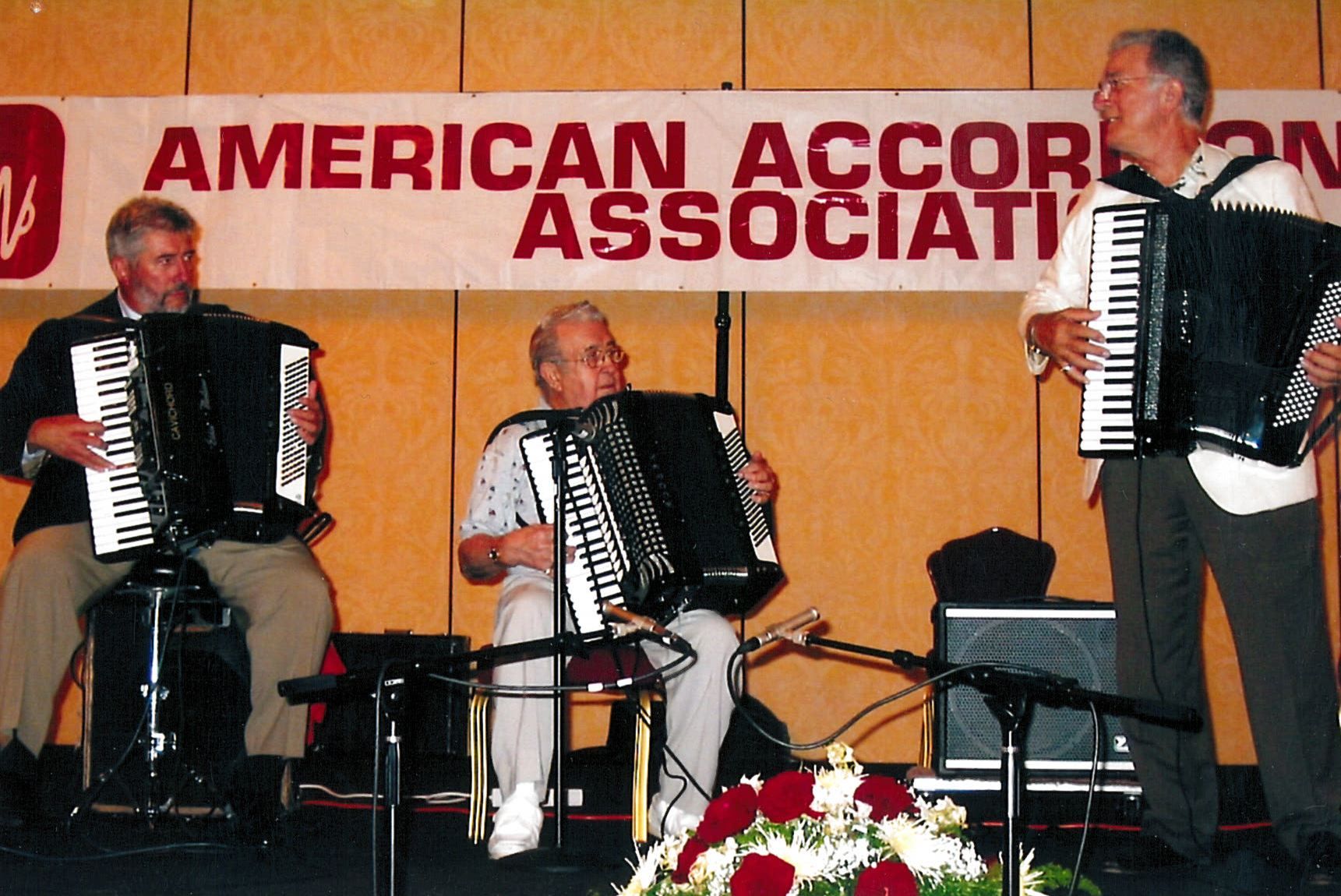 Tony received numerous Recognitions, Tributes & Life Time Achievement Awards from many organizations such as the American Accordion Association, Michigan Accordion Society, Las Vegas International Accordion Convention, Michigan Accordion Association, the Accordion Teachers Associations of Massachusetts and Rhode Island as well as many others.  He even received a Apostolic Blessing by Pope John Paul II as well as a beautiful portrait of him which is featured on the cover of this collection by his wonderful & longtime friend, accordionist and artist Mr. Vince Orbaczewski.  Tony was also one of the founders and Vice President of the Michigan Accordion Society.  He also spent 12 years donating his time as the Music Director at St. Francesco Church in Clinton Township, Michigan.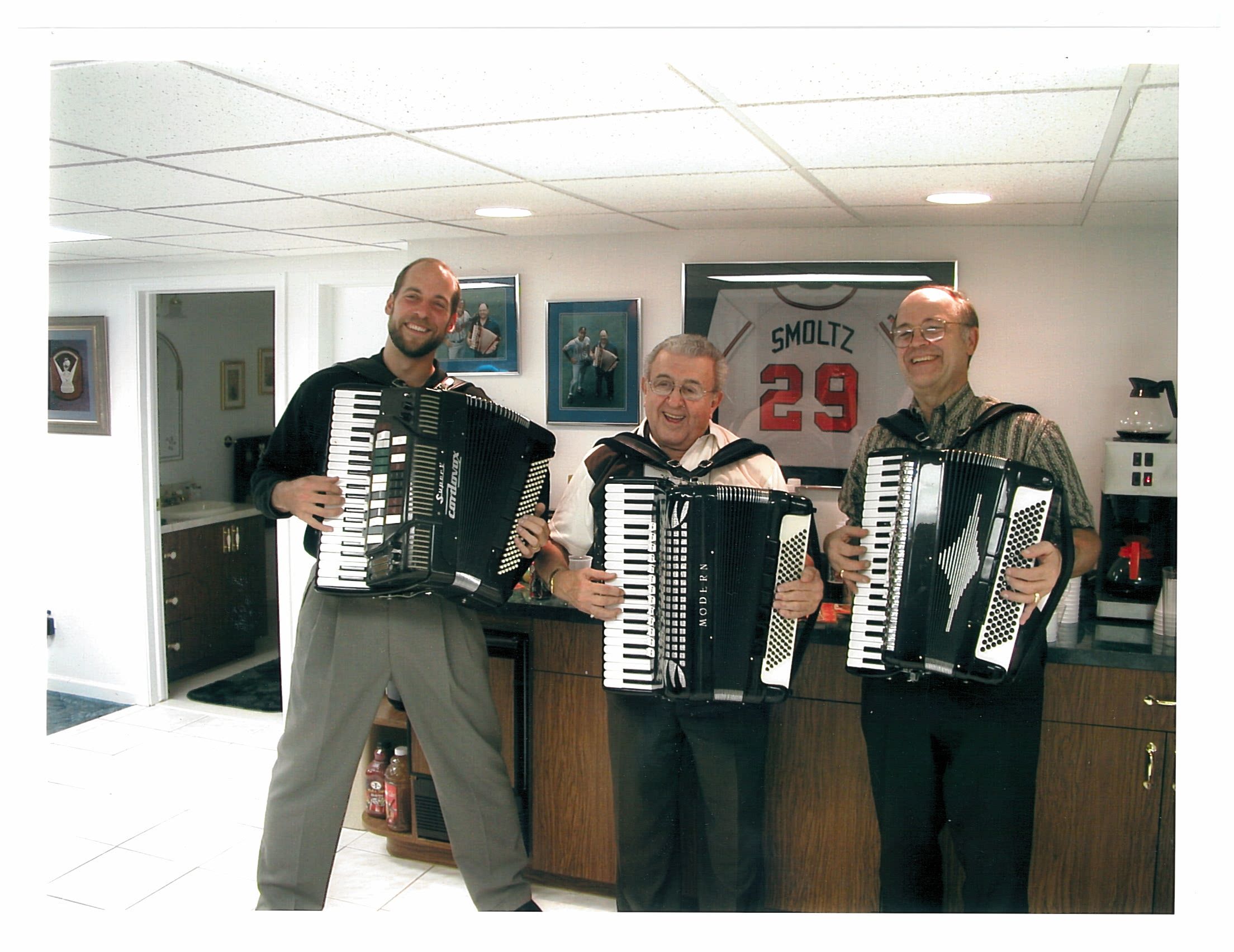 It's noteworthy to point out that Tony's very last job was back in 2005 at Gus Zoppi's Music Studio where he continued to work as an accordion teacher, which so happens to be the very same company where he began his accordion teaching career in the late 1940's!
Tony passed away peacefully on the morning of April 12, 2011 and on November 4th 2012 a wonderful Tribute Concert was held in Tony honor with a sold out crowd of more than 350 people with Accordionist from all of there country.  In addition to the Tribute Concert that day a brand new 2 disk CD set was released entitled Tony Dannon and Friends as well as a Statue was unveiled symbolizing a music greatness from a great man that gave his artistry of music unconditionally for the world to enjoy.  The Statue was the creation of Detroit Area Sculptor Giuliano Zuccato who donated his time and created a wonderful memorial of a man who gave many decades of his talent to the Italian community of Detroit and thousands of accordionists from all over the world. Giuliano is well known as the the creator of the Vincenzo Bellini bronze statue which is showcased in the main lobby at the Detroit Opera House.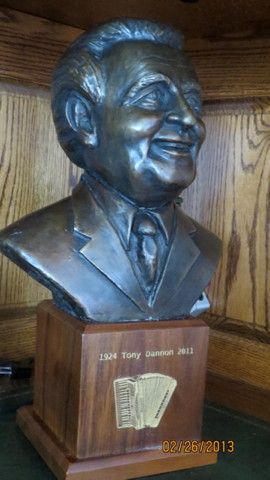 Our best memories of Tony Dannon's legacy lives on through the numerous music publications and recordings, as well as through the many students he has taught and the unforgettable experiences he has left us with.  His advice, love, passion, dedication, inspiration and humor will be dearly treasured and sadly missed.